Conference Registrations
Registration for the conference is mandatory. You can use the QR code below or the link in the main menu / Homepage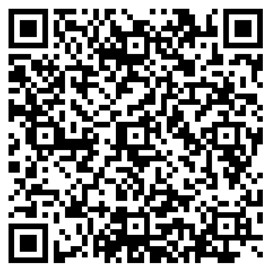 Pricing
Regular Conference participation fee is 300,00 €.
For Early-bird participants we have discounted fee of 250,00 €, but the registration must be completed by 8th April 2023.
Students and visitors (accompanying persons) get 50% discount on the participation fee.
A paid conference fee admits the conference for a single conference participant. The conference fee includes IMSC 2023 conference participation, proceedings, coffee breaks lunch and dinner.
Accommodation is not included.
In case that one conference fee is remitted for a multiple authors paper it still admits only one conference participant (the one who paid and filled in the registration form). Every additional participant is considered accompanying person.
Please note that all possible bank costs are to the account of the participant. Method of payment:
Beneficiary's Name: FACULTY OF MARITIME STUDIES (Pomorski fakultet u Splitu)
Beneficiary's Address: Ruđera Boškovića 37, 21000 Split, CROATIA

Bank Name: OTP Banka d.d.
Bank Address: Ul. Domovinskog rata 93, 21000 Split, CROATIA

IBAN: HR2324070001100059179
SWIFT code: OTPVHR2X
Call No.: HR00 021
Purpose of payment with note: The registration fee for IMSC 2023
Upon successful payment, the invoice will be provided by our accounting department.